Before I get to this week's photos, I want to remind everyone of the giveaways posted at the top of the page! There are 2 currently running and more to come! Click the links at the top of the page to find out how to enter!
Now, back to your regularly scheduled blog post!
I mentioned earlier this week, that Grace and I have been unusually busy the past couple of weeks. I thought I'd share what kept us busy this past weekend!
First, we have our third trip to the pumpkin patch this year! It's not too far from our house and we had some tickets left over from our last visit that needed to be used. We skipped the hayride to the actual patch this time, instead let her run around and play in a pile of hay, let her ride the pony, we visited the little zoo that they have there, and watched the pig races!
For anyone that does want to take the hayride to the pumpkin patch, they offer a selection of already picked pumpkins available for purchase: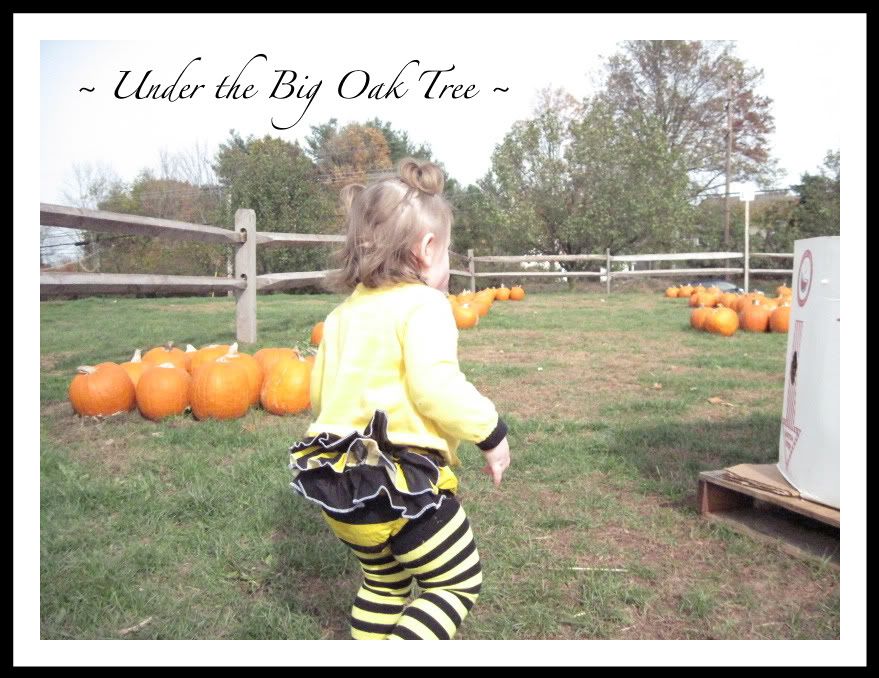 Grace wanted to empty that box of pumpkins....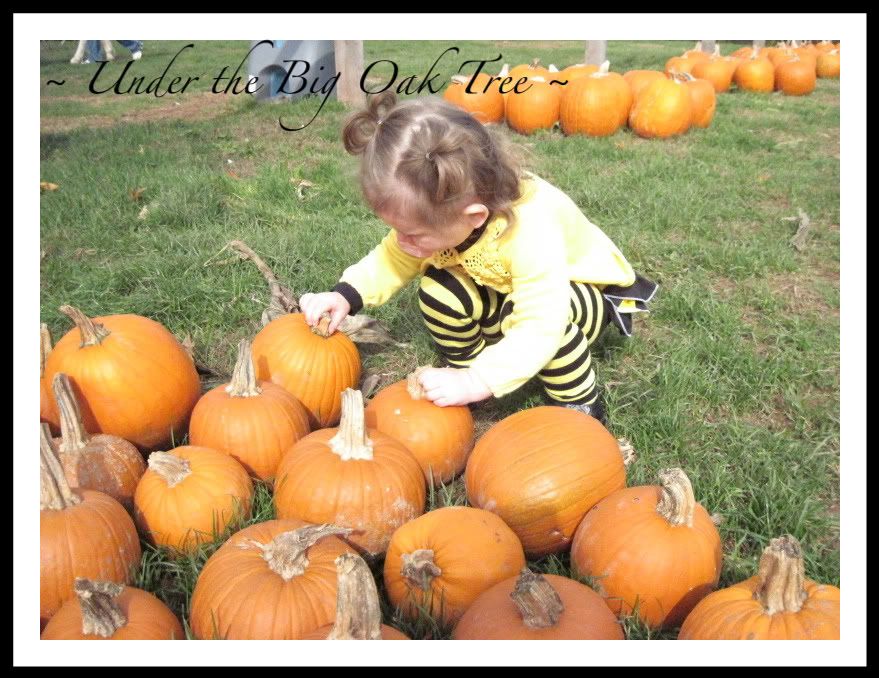 She put the small pumpkins from the box
in the pile with the big pumpkins on the ground....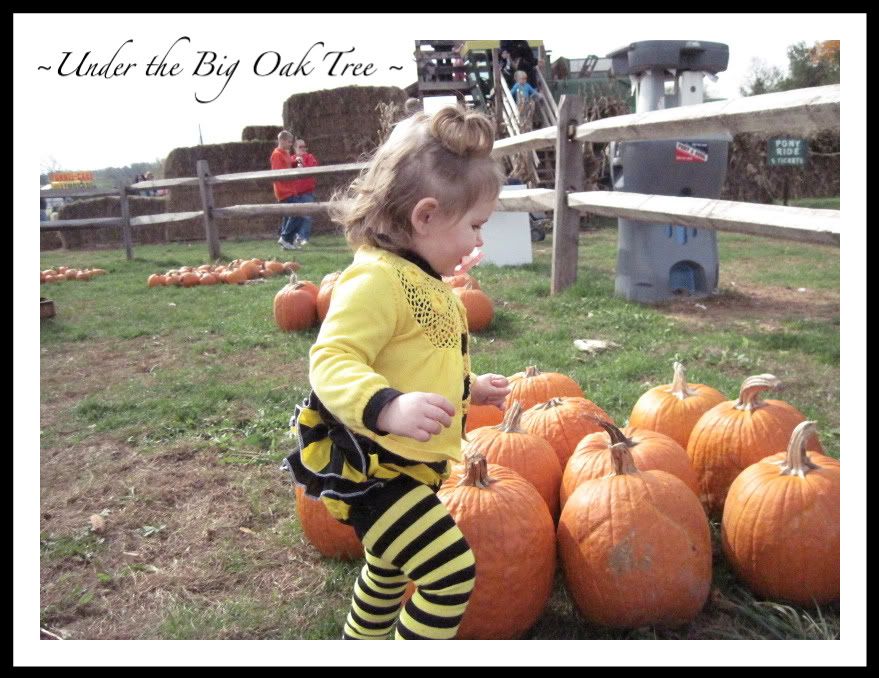 She went back and forth a few times before we stopped her!

We also took her to Sesame Place on Halloween. My sister-in-law, Toni, has a season pass and takes her daughter (our niece, Bella) several times a month! She lives a lot closer to Sesame Place than we do, but after seeing how much fun Grace enjoyed herself, I'm going to make it a point to go a few times next summer!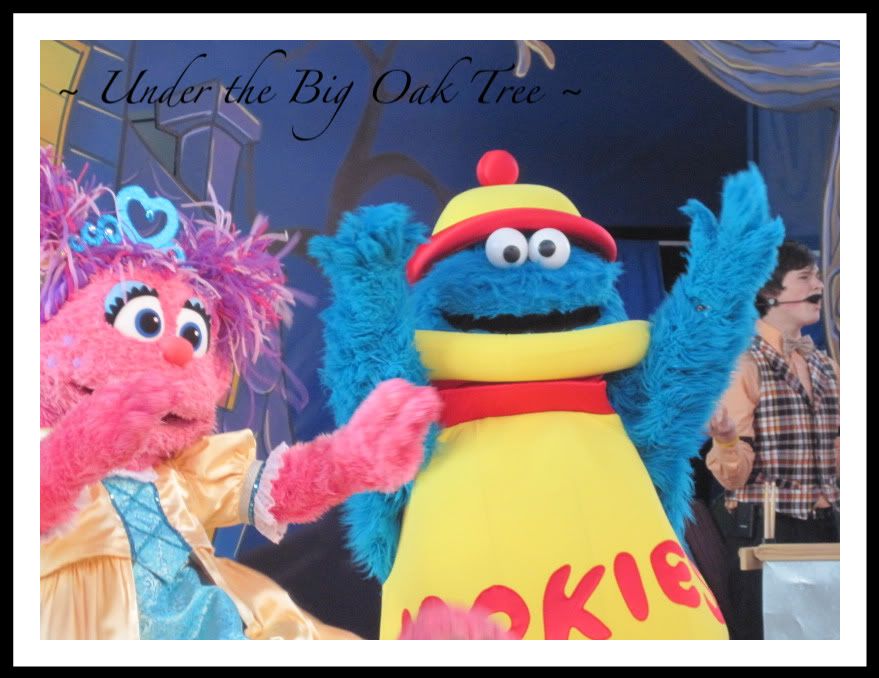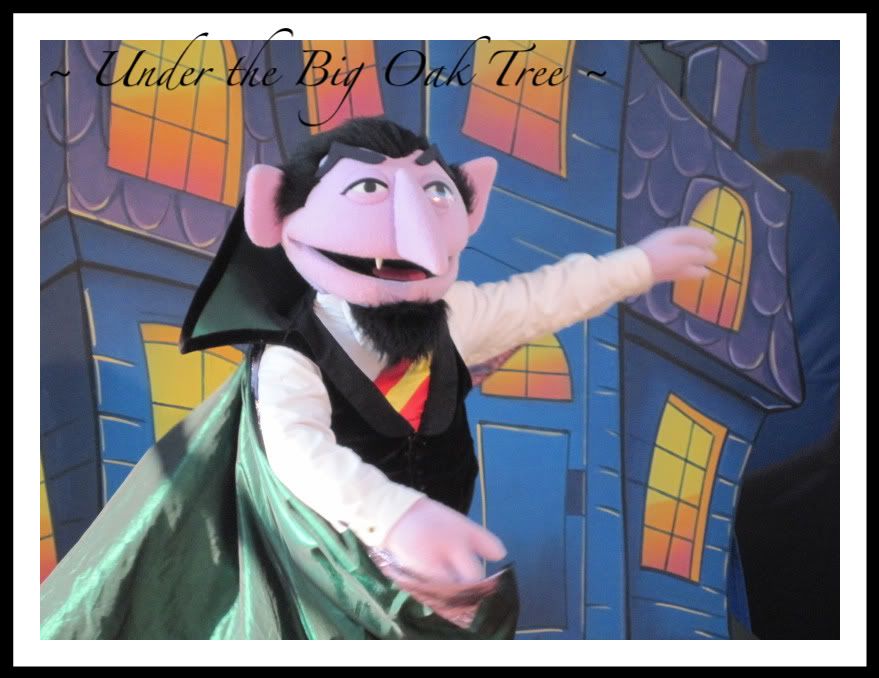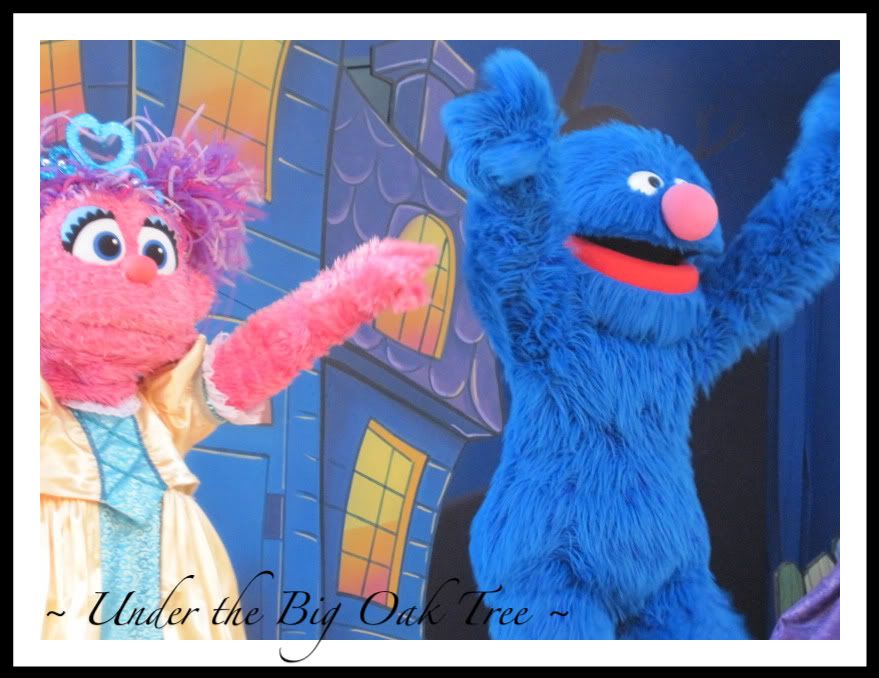 Grace was on my lap, clapping her hands and wiggling to the music! Joe was taking pictures of the show. I wish we would have thought to get pictures of her watching the show! Does anyone else get super-emotional when they see their kids having a great time? Or is it just me? My eyes kept filling with tears of joy seeing her have so much fun!
Here are a few of her running around Sesame Place: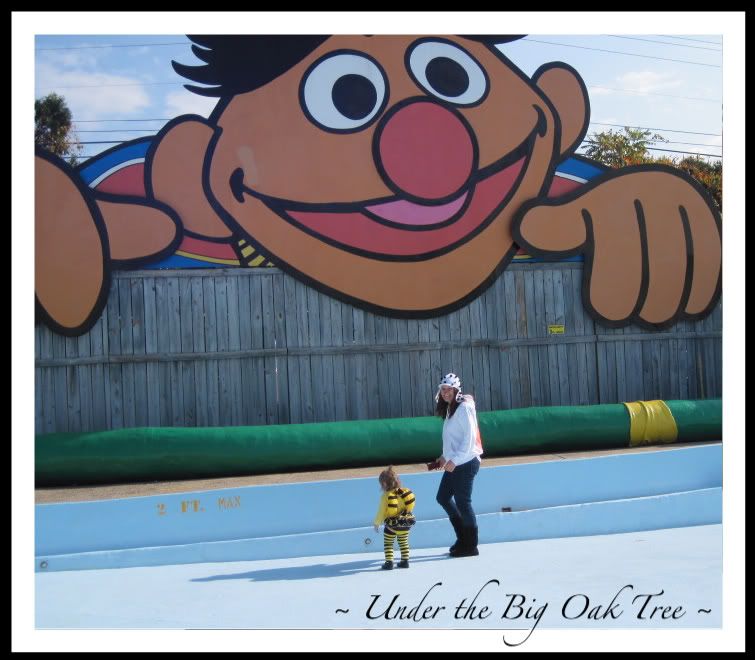 Grace and Aunt Toni, running around in one of the empty pools.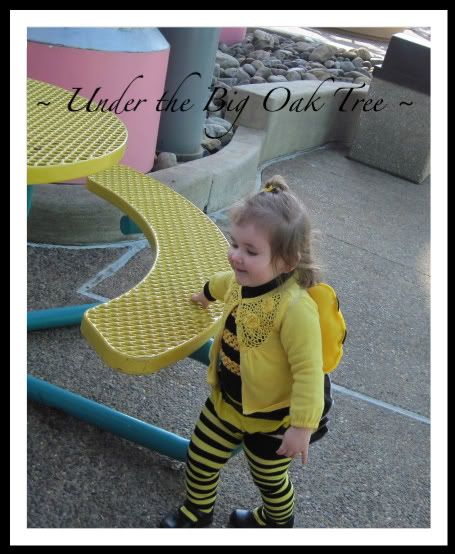 Grace just HAD to touch each and every one of these tables
while I tried to lure her over to the train cars!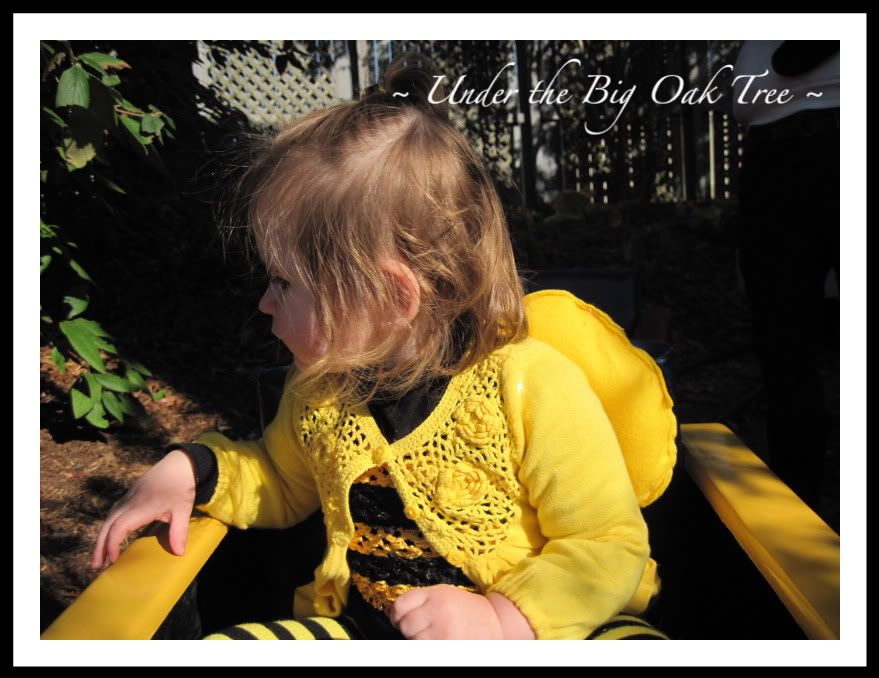 I was finally able to get her into one of the cars!
She just observed everything!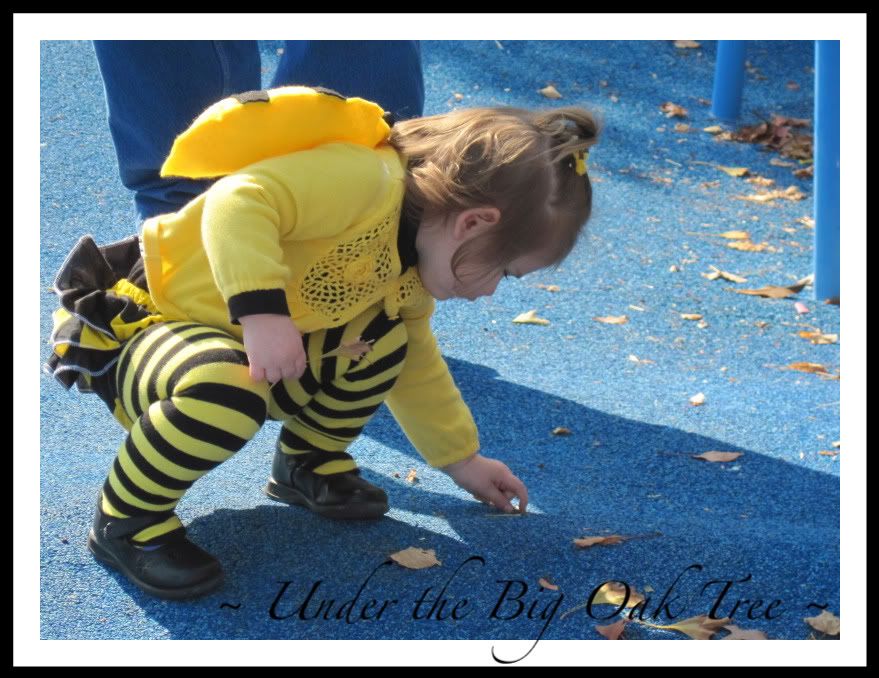 Here she is picking leaves instead of playing on the slides.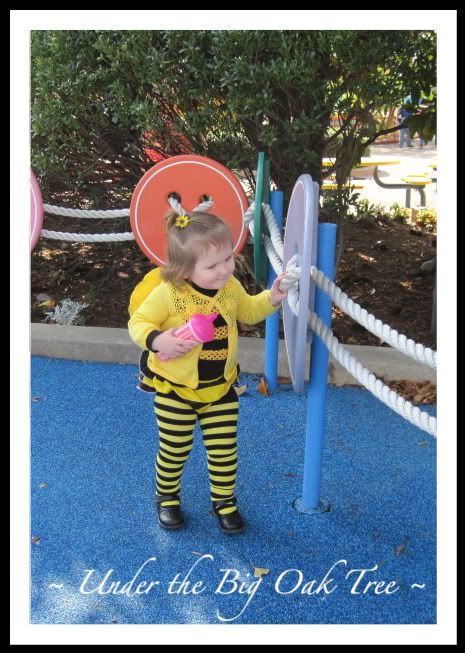 Still exploring instead of sliding on the slides!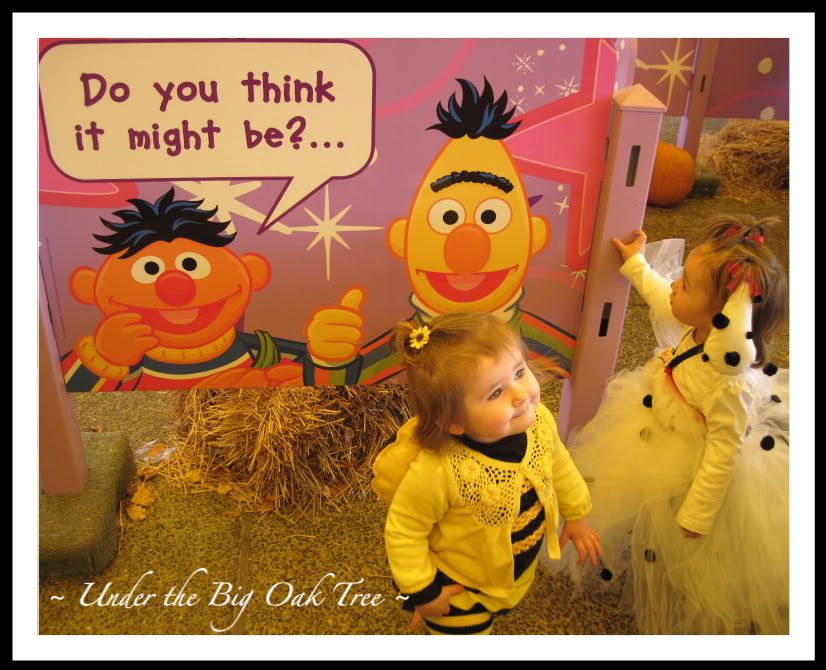 Grace and Bella in a maze to help Abby find her wand!
Grace is more interested in the ceiling fans!


We all had a wonderful time and Sesame Place! I can't wait to take her again!
If you ever find yourself in Eastern Pennsylvania, we have lots of great family attractions! There's
Sesame Place
,
Dutch Wonderland
and
Hershey Park
! We can't forget about
Knoebels
! There's also
Storybook Land
across the bridge in New Jersey (not too far from Atlantic City)!
These are all places I visited with my family when I was a kid and later with my nieces. They are all on our list of things to do with Grace!
Although these attractions are summer activities, many of them are open for holiday events. Check out their websites to find out what holiday fun they are offering!
I'm linking this post to the following blog carnivals: