I'm so excited! Thanks to my "forever friend"
Lisa
, I have a button in my sidebar!
I mentioned to her over the weekend that I wanted to add a button to my sidebar.
Knowing that I'm pretty clueless when it comes to computer stuff and also knowing that my computer is rarely cooperative (it's old and slow), she created a button for me.
Then, being the great friend that she is, she also installed it for me!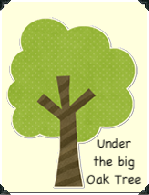 I love it!!!!
I love her!!!!
I really like the way my blog is starting to look with the new design, background, the category tabs at the top (still a work in progress) and now my new button!
I can't believe it's almost a year since I started this. I really wasn't sure I would last this long! But I'm having so much fun and I still have so much to learn...like I said, I'm pretty clueless about all of this computer stuff!
Check out Lisa's blog:
She has some really great recipes posted. Her latest recipe is for a
gluten free Cinnamon Coffee Cake
! Mmmmm! Can't wait to try this one!