Last week was a bad week. Old habits started to creep back into my daily routines and soon I had no desire to weigh and measure out meals or worry about calorie counts at all. Although I shared some
tips for drinking water
last week, I didn't put any of those tips to use. It was a really bad week.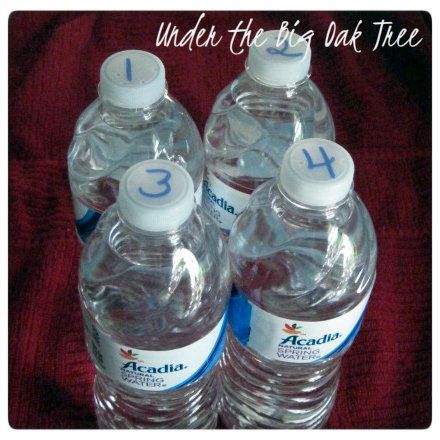 As of this moment, I haven't weighed in yet for the week. I'm dreading it.
I'm annoyed with myself for having 2 bad weeks in a row. I just can't understand why losing more than 5 lbs isn't enough inspiration to keep me going, because it really should be enough to keep me motivated.
As we begin month 2 (has it really been that long already?) of the Summer Sizzle Slimdown Challenge, I know many of you will be focusing on your
goals for the month
. I'll be focusing on goals
for the week
. Looking too far ahead is proving to be too overwhelming for me right now. For me, this is still about baby steps.
This week, I am starting from the beginning. A clean slate. A fresh start! I want a repeat of the success from week one! So, I am focusing on many of the goals from that week. These are the things I want to become good habits that I want to be a part of my life long-term, not just because I'm "dieting".
Food Journal / Count Calories via My Fitness Pal. I failed miserable in this task last week. I need to get back into the habit of entering the calories BEFORE I eat.
Weigh and measure my food. Keeping my counter cleared off (except for the scale and measuring cups) will help me to "remember" to do this. I'm no good at estimating portion sizes and each meal becomes easier for me to add just a little extra to my portions.
Water. This is a constant struggle for me.
Eat more fruits and vegetables. This is about the only point that I didn't fail last week, but I'm posting as a reminder for myself. Smoothies and salads are my favorite ways to get my daily recommended servings each day!
Exercise. I'm never going to be one of those people that can work out for an hour a day. But I promise that I will get up and move around much more each day.
Sleep. I had more than a few late nights last week. This contributed to me being lazy about all of my other goals. When I am running on just a few hours sleep, I don't want to take the time to weigh my food and enter calories before I eat, I just want to get what I am hungry for and go sit back on the couch.
Soon, I'll be back with my results from the scale...First, I need to make a quick shopping list for Joe and fix some breakfast for Grace.
Okay, I'm back... Wow! I am completely amazed! The scale reported a .6 lb loss! I am shocked! I guess I did a lot more running around the yard this week (chasing Grace) than I thought! I really thought that I would be recording a gain (or maintain at best) today. Considering the bad week that I had, I'm extremely pleased with today's number!
But, I know that I cannot keep up with the same bad habits and continue to see positive results. This time I saw a (small) loss...next time, I may not be so lucky.
I try post daily updates on my
facebook page
. Just quick little blurbs here and there about how my day is going...sometimes diet related! So, check it out if you'd like to follow along each day!
Also, if you are also using
My Fitness Pal
, my profile name there is fitmomma613. Add me as your friend!
Okay, that's about it for me this morning. I've got to finish sipping my smoothie and then get in the shower. We've got another busy day ahead of us! I'd better get my butt moving!
Hope you all had great results this week!